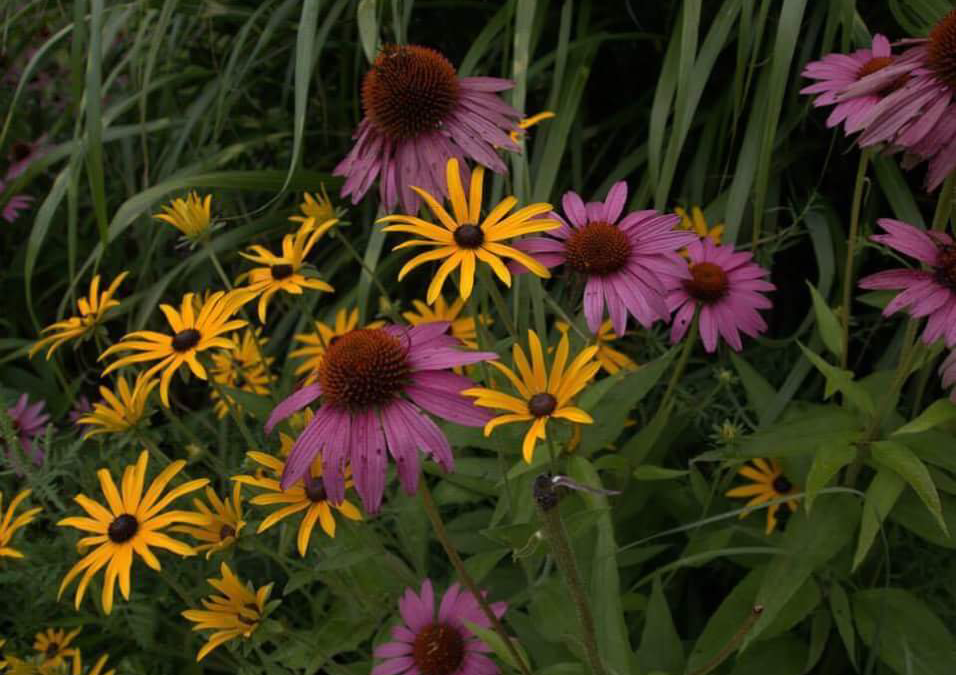 At the core of the study of African Cultural Studies is the search for a definition of "Africa" that is not limited to a description of its geographical boundaries. Scholars of Africa have wrestled with this idea of Africa for centuries, but the debate in contemporary times is steeped in other historically complex ideas such as Black, blackness, race, and racism. These ideas together with the concept of language form the core themes of the works I analyze in this essay (and perhaps African Cultural Studies in general.) The late Kenyan scholar, Ali Mazrui, is one of the foremost scholars who interrogated the idea of Africa and sought to define the continent through its encounter with disparate foreigners. Mazrui's essay, the Reinvention of Africa, which is a celebration of Edward Said and Valentine Mudimbe, scholars who have attempted to articulate or redefine Africa, captures Africa's encounter with the world. Mazrui remarks that one of the continent's greatest tragedy, colonialism, is ironically the event that gave Africa its identity. The implication here is that colonialism birthed Africa. In other words, before the Berlin Conference of 1884 which apportioned Africa to European powers, nation-states, as we know them, did not exist in Africa. Various communities lived side by side with their different traditions but did not constitute nation-states.
Mazrui's article reviews work of Edward Said and Mudimbe who he considers as whistleblowers against ideologies of Otherness. Mazrui's discussion situates these scholars in a click of other Africans who have attempted to engage Eurocentric definitions of Africa. His work, The Africans: A Triple Heritage, sits well with these whistleblowers as it advances an argument that seeks to articulate the various forces that have defined Africa. The crux of his argument is that Africa is a relation — a product of interactions with other civilizations. Some of these interactions have led to Afrocentric systems of production of knowledge, which Mazrui refers as "anti-racist racism" while others have led to "anti-alterity Otherness or anti-Other Otherness" (Mazrui, 69). My essay locates most of these ideas in the broader debate about Afrocentrism.
Olaniyan (1993) traces the genealogy of Afrocentrism to pan-Africanism, negritude, decolonization movements in Africa, and the Black Power movement. He defines Afrocentrism as a scholarly movement "for the reformation of the consciousness of blacks perceived to be hamstrung by centuries of racists European thinking, teaching, and general ideas" (94). He further elaborates that "Afrocentrism is, strictly speaking, a struggle against subjection. And since subjection and subjectivity are negotiated primarily within the terrain of culture, Afrocentrism is thus largely a cultural struggle, an ideological struggle whose end is mental decolonization, or an escape to sanity" (94). Therefore, the task of Afrocentrism is to deconstruct and reconstitute Eurocentric archive of ideological racism.
Negritude as articulated by Senghor and Aime Césaire was an attempt to examine European thought about Africa to reveal lies and biases and then to present Africa in what he perceived as its truest sense. They wanted to affirm the value of their blackness, their African culture, heritage, and identity. Senghor defined negritude as the sum of all cultural values of the black world. Like Cabral and Fanon who located culture as a weapon of liberation, Senghor presents negritude "as a weapon and instrument of liberation" and sets it up as the philosophy of humanism for the twentieth century (196). His claim rests on the fundamental principle that every culture has its distinctive way of life and Africa is no exception. Here, Senghor seems to affirm a quintessential principle in negritude that the people who identify or are identified as Africans conceive their life differently and antithetically to the European way of life. This is somehow accurate to the extent that "difference" refers to the lived experience. However, Senghor's argument hinges on the ontological difference as opposed to the difference in lived experience. What unsettles me about Senghor claim is the idea of Africa as a monolithic culture that is diametrically opposed to European culture. This proclivity to universalize the particular is perhaps the weak link in negritude and Afrocentrism in general.
Senghor's project is not without its merits, the idea of promoting African culture (even in the absence of such a monolithic culture) is noble and justifiable, but his failure lies on his epistemology than on his intentions. The brand of negritude advanced by Senghor and Césaire reads more like an Afrocentric metanarrative that is, in the long-term, fundamentally antithetical to its professed goals. In other words, Senghor presents negritude as the ultimate twentieth-century philosophy of humanism but struggles to account how its exclusionary metanarrative falls within a 'modernity' that is different from the European modernity that he is contesting. It is no surprise then that Connell (2007) lumps negritude with other African ethnophilosophies, which have been aptly dismissed by various scholars for their tendency to portray African traditions as static in a way that one can dive in and retrieve "unchanging worldview" (102).
Senghor is not alone in advancing an epistemology that is steeped in Afrocentrism. Chinweizu, in his 1973 essay, Prodigals, Come Home, advances his ideology of African literature, but like Senghor, Chinweizu does not bother to define either Africa or literature. Instead, he descends into a diatribe that pits most of Anglophone writers such as Soyinka who he presents as a sell-out to the European tradition of producing literature, against writers such as Okot p 'Bitek, D.O. Fagunwa, Amos Tutuola, and Okigbo, who are supposedly practicing what he, Chinweizu affirms as African literature. Chinweizu's argument is not new, it has its origin in the 1962 Makerere Conference of African Writers of English expression, and it is closely tied to the issue of language and literature (which I will discuss later in this essay).
The gist of Chinweizu's argument goes something like this: There is African literature, and we can easily identify it because it is (must be) different from European literature. Of course, this may appear as a simplistic interpretation of Chinweizu's project, but it seems to me that his whole thesis hinges on the fact that African literature cannot have a relationship with European literature. Here, Chinweizu seems to brush aside the centrality of what Mary Pratt calls "contact zones" in African literature. To assume that the "social spaces where disparate cultures met, clashed, and grappled with each other, often in highly asymmetrical relations of domination and subordination — like colonialism, slavery or their aftermaths as they are lived out across the globe today" (Pratt, 1992:4) do not have influence on the form and content of literature produced in Africa or about Africa is to err in judgement. It seems to me that the challenge for Chinweizu and Senghor is their failure to reconcile the fact that Africa's colonial legacy was tied with European modernity, and that African cultural production cannot ignore this legacy. Therefore, African literature, whatever definition this might take, must be located in that space where people who were historically separated and inhabited different geographical locations in what we now call Africa and Europe, interacted and formed relations that continue to shape their lived experiences.
The concept of "old African culture" is problematic for any writer who may want to follow Chinweizu's counsel. Since Chinweizu does not provide a path for discovering or retrieving this culture, many who may attempt to follow him risk invoking European neo-tradition invented and passed to Africans as authentic African tradition (Hobsbawm and Rangers, 1983: 236). Connell (2007), like Pratt (1992) points out that local knowledge or at least the knowledge we have come to regard as local is created "through the clash of local and universal knowledge" (Diawara, 2000 cited in Connell 2007: 105). This underscores the need for African scholars to consider both the center and the periphery in their processes of generating knowledge. Therefore, to recline to cultural nationalism as Chinweizu and Senghor have done is to shun other traditions that have defined and continue to shape the lives of people who identify as Africans.
Language and the Development of National Culture
Chinweizu's comment that "the mark of un-Africanness is not simply language…" (Olaniyan and Quayson 2007: 220) leads us to the consideration of language in African cultural production. Since literature in many ways epitomize a people's culture and must be captured and shared in a language, it elevates language into a sui generis weapon for literary and cultural discourse. I want to consider the centrality of language through the discussion of Fanon, Cabral, and Adejunmobi' s works. Although the works I focus on here do not cover Fanon and Cabral's view on language, they construe culture as the core of a people's existence. It follows then that to obliterate a culture is to remove from existence a people's way of life. Similarly, to dominate culture is to dominate a people and their way of life.
  Fanon and Cabral's works seem to concur on the nature of African revolution and the fundamental significance of national culture in liberating the masses of African people, but they differ on emphasis perhaps because they wrote at different times and were preoccupied with slightly different concerns (Blackey, 1974).  Fanon wrote at the height of national liberation struggles in Africa – when most countries had just gained independence and were trying to chart a course independent of their colonizers. His was, therefore, a prophetic warning on some of the pitfalls of anchoring a national culture on unexamined and romanticized past.  Cabral, although there is no evidence that he was familiar with Fanon's ideas, seems to advance them through refashioning culture as a weapon and strategy for liberation for people who were still under the Portuguese dominion.
Cabral was an organizer and he, therefore, paid close attention to the practicalities of conducting a revolution. His iteration of culture fits into this mode. While this is important, I am more interested in Fanon especially to the extent that he attempts to articulate the nature and formation of national culture and literature. Fanon was cognizant of the challenges awaiting the newly independent countries. He warned that the evils of colonialism — which involved mangling people's cultures, radical inequality, ethnic stereotyping and conflicts — will always lurk in the consciousness of Africans, tempting them to start searching for a sublime past and inhabit it instead of utilizing the past to open possibilities for a better future. Mazrui, consistent with Fanon, pointed out in his essay, Reinvention of Africa, that it's colonialism that created or led to the creation of new identities among the people who now identify as Africans. The Berlin Conference of 1884 mapped the geographical continent of African and created nations with national borders.  Finding themselves into a physical milieu dominated by Europe, disparate cultures joined hands and fought for their independence, and it is this struggle that truly led to the creation of new cultures (national cultures) in the nation-states. Therefore, the nation-states are marriages of convenience for many Africans who live under them. It follows then that this kind of nations cannot ride on the wheels of Africa's past. Their survival, development, and rejuvenation depend on how they interpret their mission and plan to fulfill it (Fanon, 1963:206).
National literature is the perfect terrain for navigating the intricacies of a developing nation, and in Africa, the process of developing national literature has often been confined to the discourse about language. Thus, it is common for scholars to define national literature based on the language used. But what is national literature? Fanon delineates three phases in the making of national literature beginning with the phase when the "native" writes in the tradition of the colonial who has provided him with education.  In the second phase, Fanon describes the "native" as unsettled because his colonial education puts him outside the lived experience of his people. Thus, his writings become an exercise in narrating memory since he can only tell the story as one who is remembering. He reinterprets events through his colonially acquired vocabulary. This stage culminates in the third phase where the "native" becomes one with his people. Here, the "native" becomes a revolutionary with a mission to awaken his people by writing revolutionary literature, and according to Fanon, "a national literature." Of interest here is the fact that national literature is no longer targeted at the oppressor, it is rather intended for the native's people. This last sentence underscores the centrality of language to a national literature.
It seems that Fanon's idea of national literature is intrinsically linked with the notion of a nation-state with a language that speaks to all people. However, this is not how some writers and scholars articulate this issue. For instance, Ngugi wa Thiong'o, whose writing trajectory, in my view, fits Fanon's three phases of producing national literature, writes in Gikuyu, which is not a national language in Kenya. Ngugi believes that African national literature must be written in African indigenous languages. However, I should note that Ngugi has translated all his works to English and others to Swahili, languages that are considered lingua franca in Kenya. So, then does Ngugi produce national literature because he first writes in an indigenous language or because his works are translated into languages that are accessible by the majority if not all Kenyans? Does this question really matter?
Adejunmobi book, Vernacular Palaver responds to the challenge of creating national culture and literature in a language that is not a lingua franca.  Adejunmobi (2004:21) points out that it's the needs of a nation-state that determines the language or literary writing and that those who like Ngugi who write in a language other than a lingua franca or the colonial language are not addressing a nation. Therefore, their literature is not national. However, it appears that literature that originally speaks to an ethnic group can become accessible to a whole nation through translation into a national lingua franca that speaks to all people (and that is how Ngugi's works have become national literature in Kenya).
Conclusion
This essay has discussed related themes under the banner of Afrocentrism, a concept that traces its genealogy to pan-Africanism, negritude, decolonization movements in Africa, and the Black Power movement. I sought to highlight gaps in the framing of the concepts of negritude, national culture and literature, and the role of language in the nation-state. My main point is that African culture (the sum all cultures in the geographical entity called Africa) is always under constant change, and it must still speak to people's lived experiences.
My argument is by no means a novel idea, as it has been a central debate among scholars who have revealed inconsistencies within Afrocentrism, and have sought to advance new epistemologies or ideologies that can represent the lived experience of people who identify as Africans.  Nevertheless, my essay has brought these disparate arguments together and articulated them from a perspective of one who was born in an era when different nations seem to be intrinsically linked by forces of capitalism and neoliberalism.
My point is that Africa is in the world and the world shapes its experience, and it is in turn shaped by it. Therefore, a theory of framework that can best articulate this reality is one that pays attention to Africa's past as a launch pad for future opportunities as opposed to hanging onto it for its sake. More importantly, that theory must always locate Africa in the world. In a way, Achille Mbembe's book, Critique of Black Reason, though a treatise on Black reason over the centuries, culminates into an exposition of a universal community. Mbembe envisions this world as one in which all people live in harmony.
Bibliography
Adejunmobi, M (2004). Vernacular Palaver: Imaginations of the Local and Non-native Languages in West Africa. Toronto: Multilingual Matters Ltd.
Mbembe, A (2017). Critique of Black Reason. Durham: Duke University Press.
Connell, R (2007). Southern Theory: The Global Dynamics of Knowledge in Social Science. Cambridge: Polity Press.
Hobsbawm, E. and Ranger, T (1983). The Invention of Tradition. Cambridge: Cambridge University Press.
Mazrui, A (2005). The Re-Invention of Africa, Research in African Literature, 36(3), pp. 68-82.
Olaniyan, T (1995). Afrocentrism. Social Dynamics, 2(21), pp. 91-105.
Pratt, M (1992). Imperial Eyes: Travel Writing and Transculturation. London: Routledge.